Let's talk about money.
How much money do you own? How much do you make? How much do you spend each month? Can you afford that trip to Paris? Yes, you can. At least, we can show you that it is possible or not.
Enter each transaction into our web app and we will show you your financial dashboard. You also get beautiful graphs and insights into your spending trends.
Do you also find it hard to keep track of your cryptocurrencies? We designed Budgetimize to handle all your transactions. We even show you how much your coins are worth with our live price feeds.
Quick overview of your recent financials
All your recent financials at a glance. See your most recent transactions, this month's expenses, recent revenue and your goals and limits.
See where your money is
Get an overview of your total net worth and the balance on all your accounts.
Get a list of all your transactions
All your transactions sorted by time and searchable. Filter by account, category, person and more.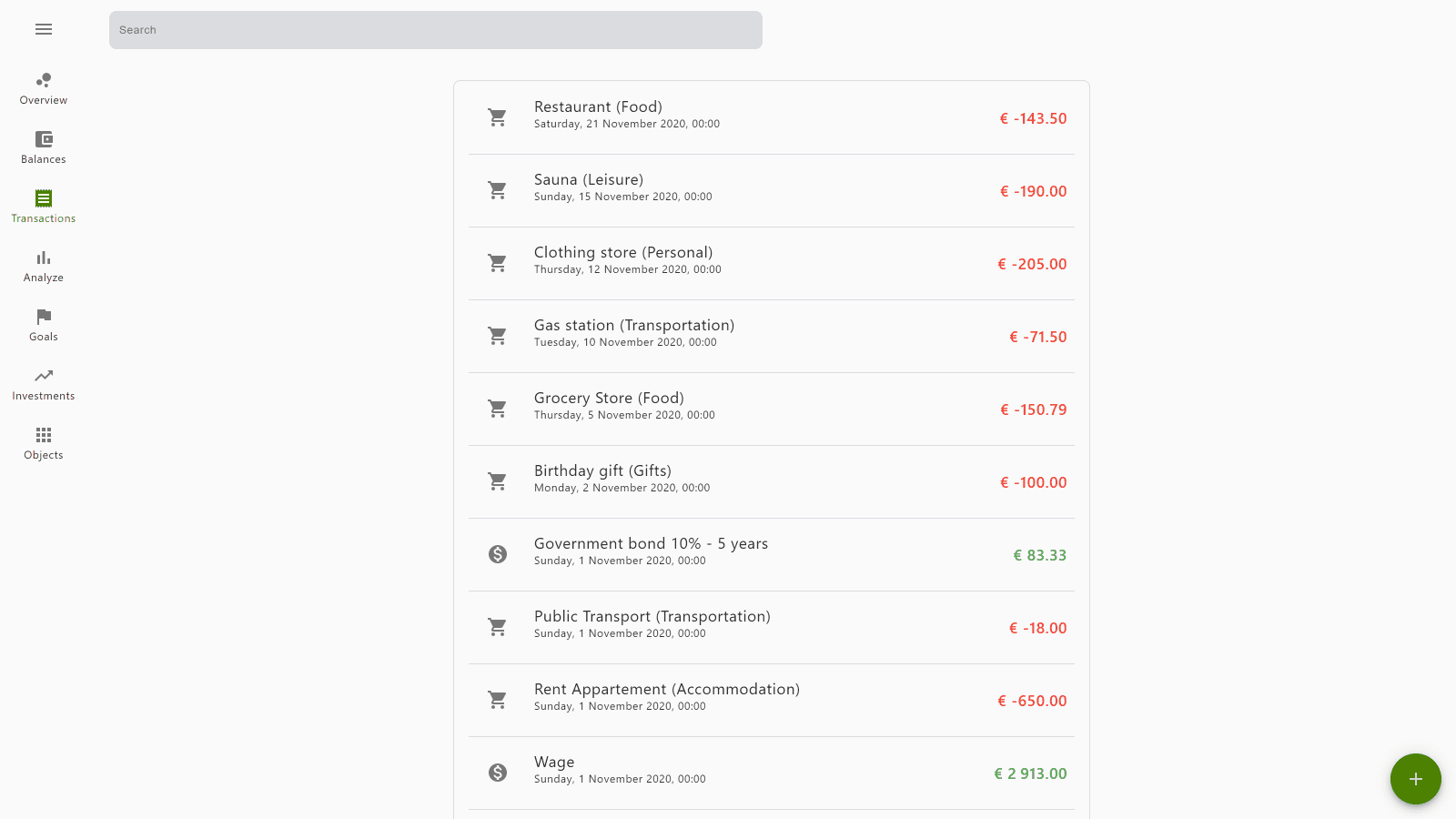 Analyze your finances
See your net worth, expenses and revenue evolve over time. So you can quickly spot a trend change and act.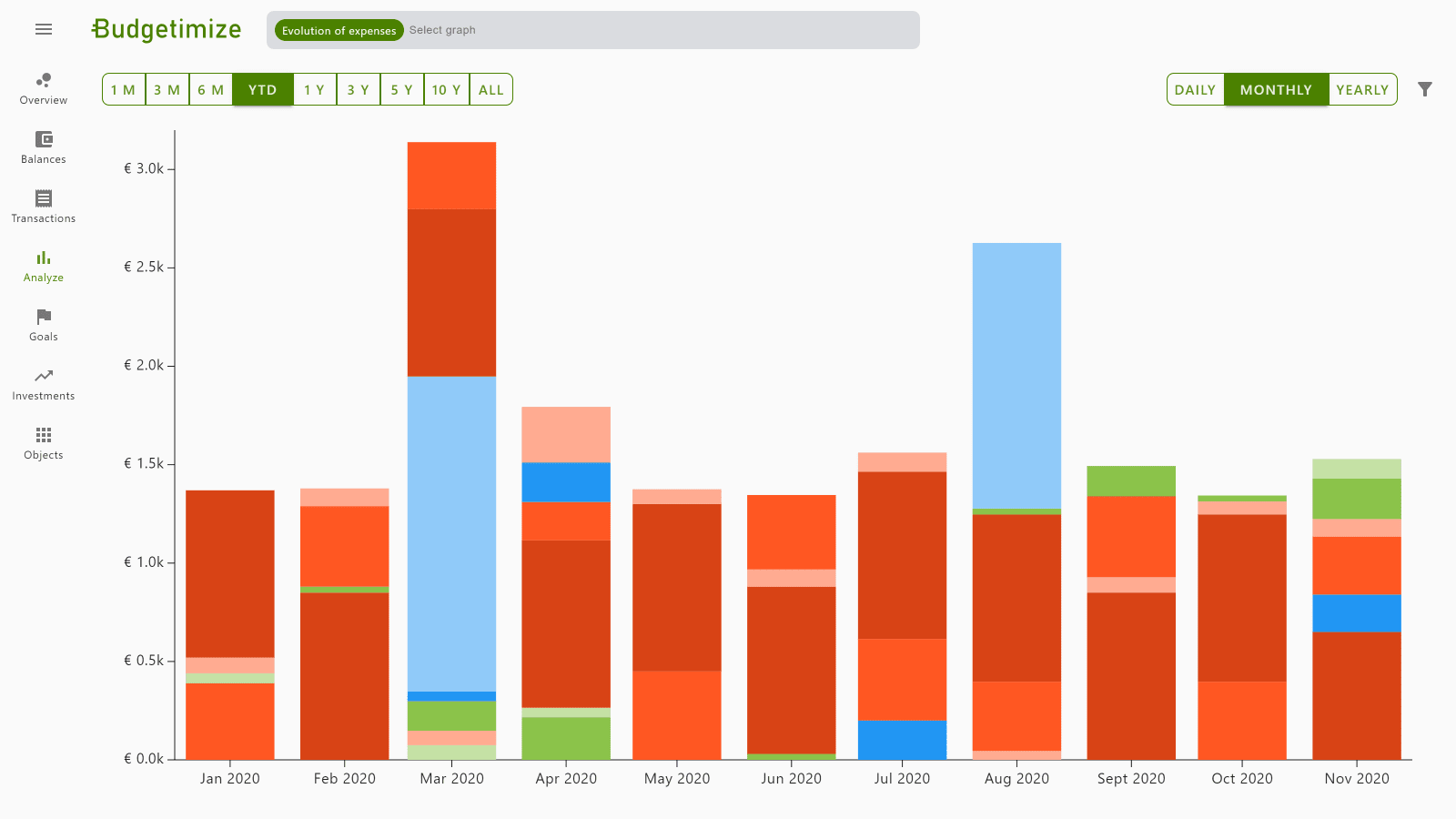 A new way to budget: goals and limits
Set goals to mark how much you want to earn. Set limits for a category to stay within your budget monthly, quarterly and yearly.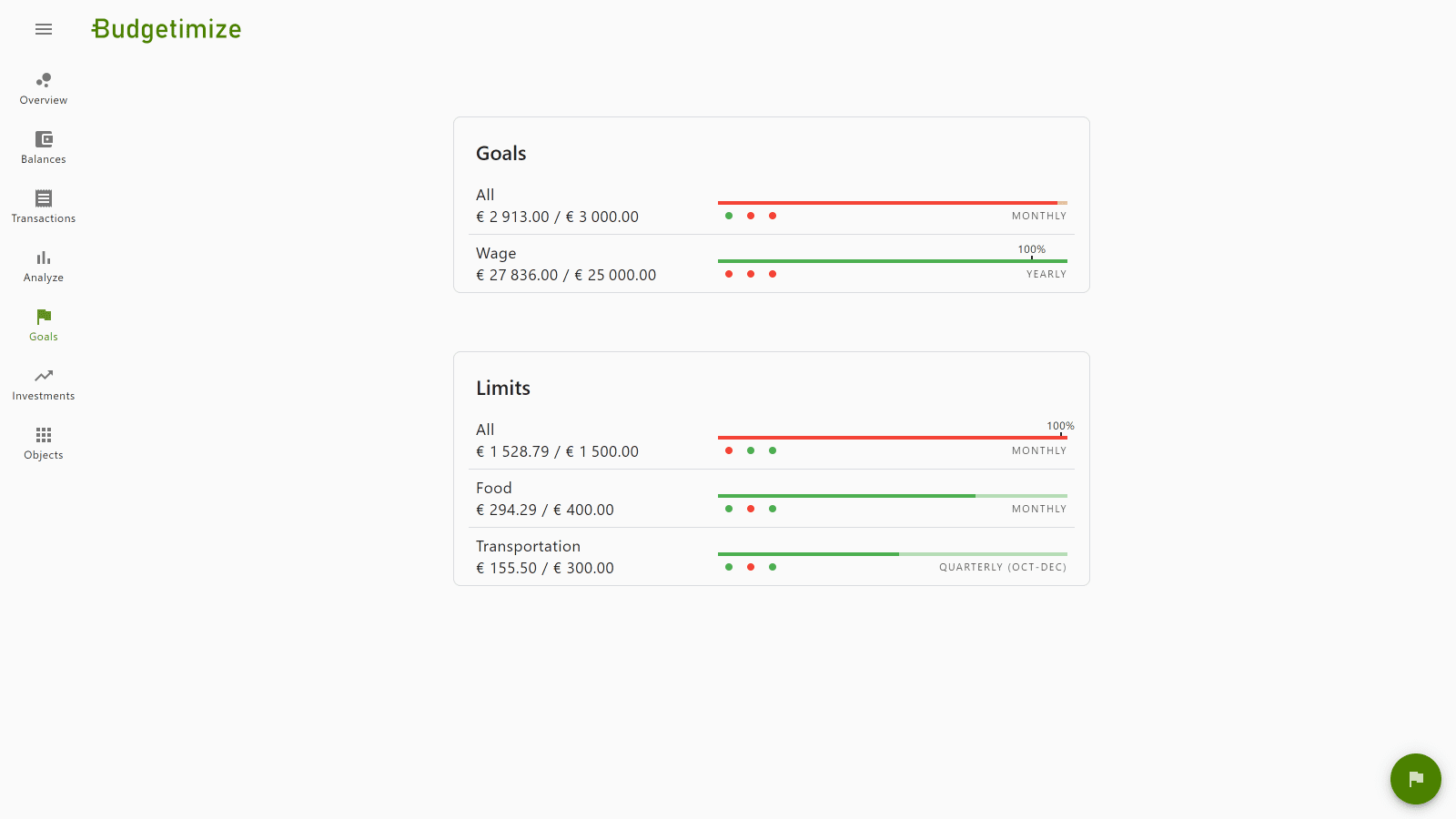 Track your currencies in real time
Live prices of all major fiat and cryptocurrencies.
All your data, under your control
We support the Solid standard for personal data pods. All data is stored securely in your own data pod.
You're in control
You enter each transaction, choose your own categories and choose your own limits and goals.
Start managing your finances now!